10 WEEK WINTER SESSION BEGIN JANUARY 8TH
Email studio509fitness@gmail.com to register or get more info!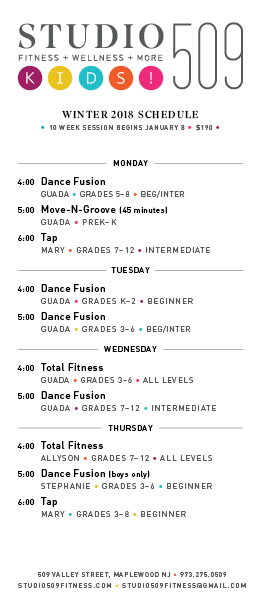 Our mission at STUDIO 509 KIDS is to provide quality programming for kids and teens in an environment that is supportive and non competitive. There are many benefits to dancing at STUDIO 509 KIDS. Dance instills a sense of discipline and respect… for our students, their classmates and their teachers. In our classes they work on their muscular endurance, their flexibility and their coordination. They learn to connect their mind to their body. Dance is a form of expression. Each child in the class will interpret the movement and music differently. We create structure in which our students can find freedom. Dance is fun and we celebrate this at STUDIO 509!